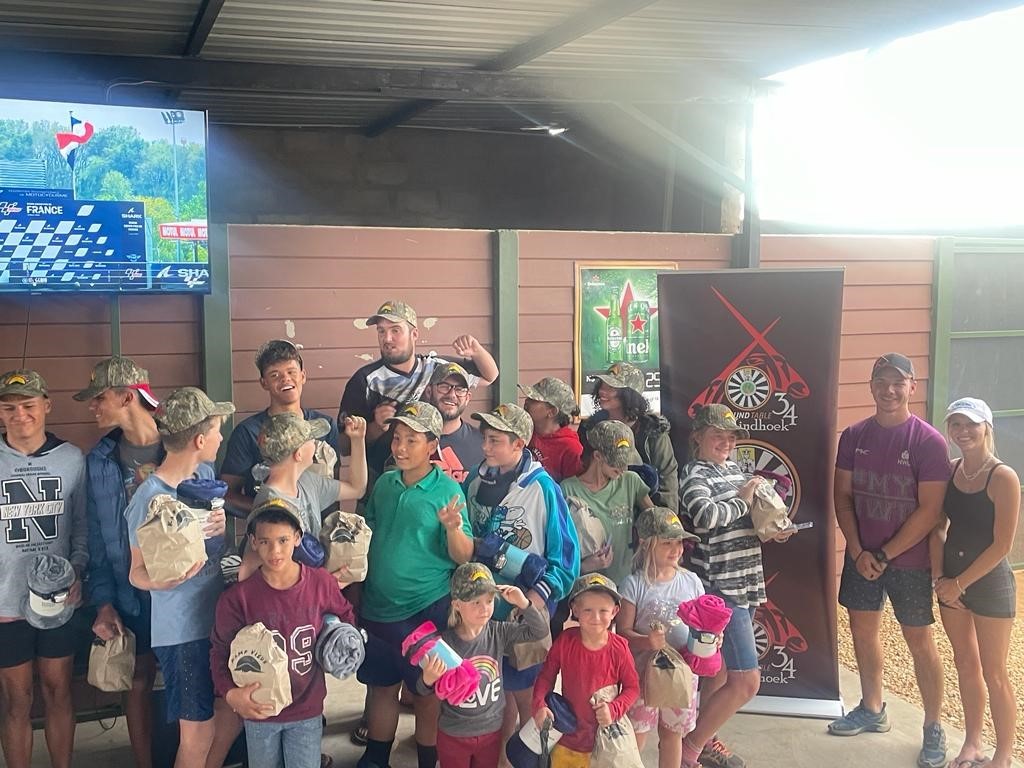 The Huis Maerua project is one of those projects that touches the deep corners of the heart.
As we arrived at camp 15+ children aged 2 years old to 17 years old immediately started assisting us with offloading all the sponsored goodies for the kids for an entire weekend. I've never seen an old Land Cruiser offloaded at such pace.
The following morning we had the privilege to cook breakfast for over 20 children, the younger ones included who were asleep when we arrived. As the kids ate the energy levels started to rise extremely fast. Luckily we were prepared…
As the kids where busy getting the necessary sunblock against the harsh Namibian sun, we started setting up a volleyball net.
The kids quickly got themselves into teams and the game was on. Everyone assisted in taking care of the kids too young to play and this gave the house parents some well-deserved rest. The competitiveness kept them busy while the camp's staff prepared lunch.
Lunch at the lodge could not have come sooner, as most of the sponsored goodies was consumed at this stage.
The swimming pool and some touch rugby kept the kids busy until dinner. At this stage most of the kids started to bond with tablers and guests, making the goodnight hugs a bittersweet end to a day well spend.
Pack up and go show. I believe that the house parents are well aware of when the energy levels rise, they were sure to leave the next day soon after breakfast when it was still possible to get the kids in the car. On the drive home a silence was experienced in our vehicle as we all agreed without having to say it out loud. What a way to spend a weekend giving back how and where we can.
Many thanks to our long list of sponsors making it possible for us to make a difference in young people's lives.