The #selfieinvasion Tradition at ARTSA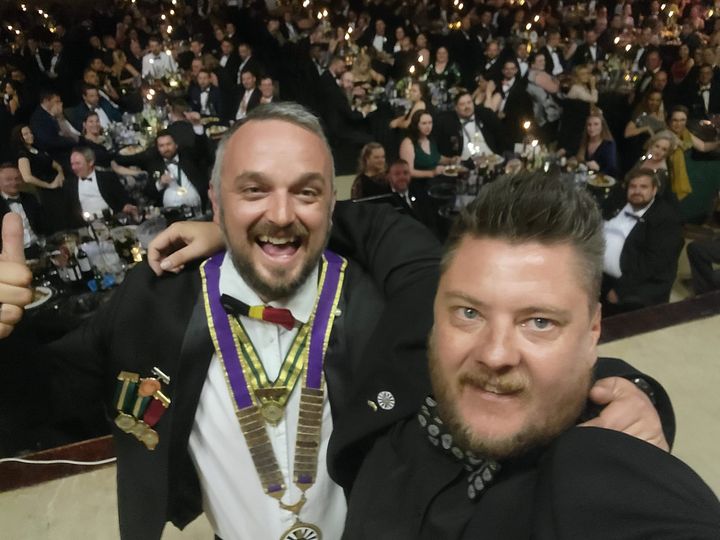 It all started at the Namibian Area induction dinners when Leigh had the bright idea to invade the outgoing chairmen's speeches with a selfie. In 2018, at ARTSA, the tradition took on a new level when the outgoing President, Andrew Lea, was selfie bombed during his speech. This was the start of the now famous #selfieinvasion ARTSA tradition.
The tradition continued in 2019 when Sean Trautmann was selfie bombed, but unfortunately, due to the cancellation of the 2020 ARTSA and the live streaming of the 2021 event, the tradition had to take a brief hiatus. However, the tradition was revived in 2022 when Stefan Grobler welcomed the Namibian chairmen on stage with open arms.
As the #selfieinvasion gained momentum, the incoming President, Louis Radley, asked that the tradition continue at the ARTSA 2023. Werner Swanepoel was the outgoing President to receive the latest selfie in the #selfieinvasion tradition.
The tradition shows no sign of stopping, with the promise to continue as long as the selfie invader is present at ARTSA. So, next time you attend an ARTSA event, make sure to have your best selfie face ready and wait for the #selfieinvasion to strike!