Winter Knights blanket distribution to the Ombili Community Centre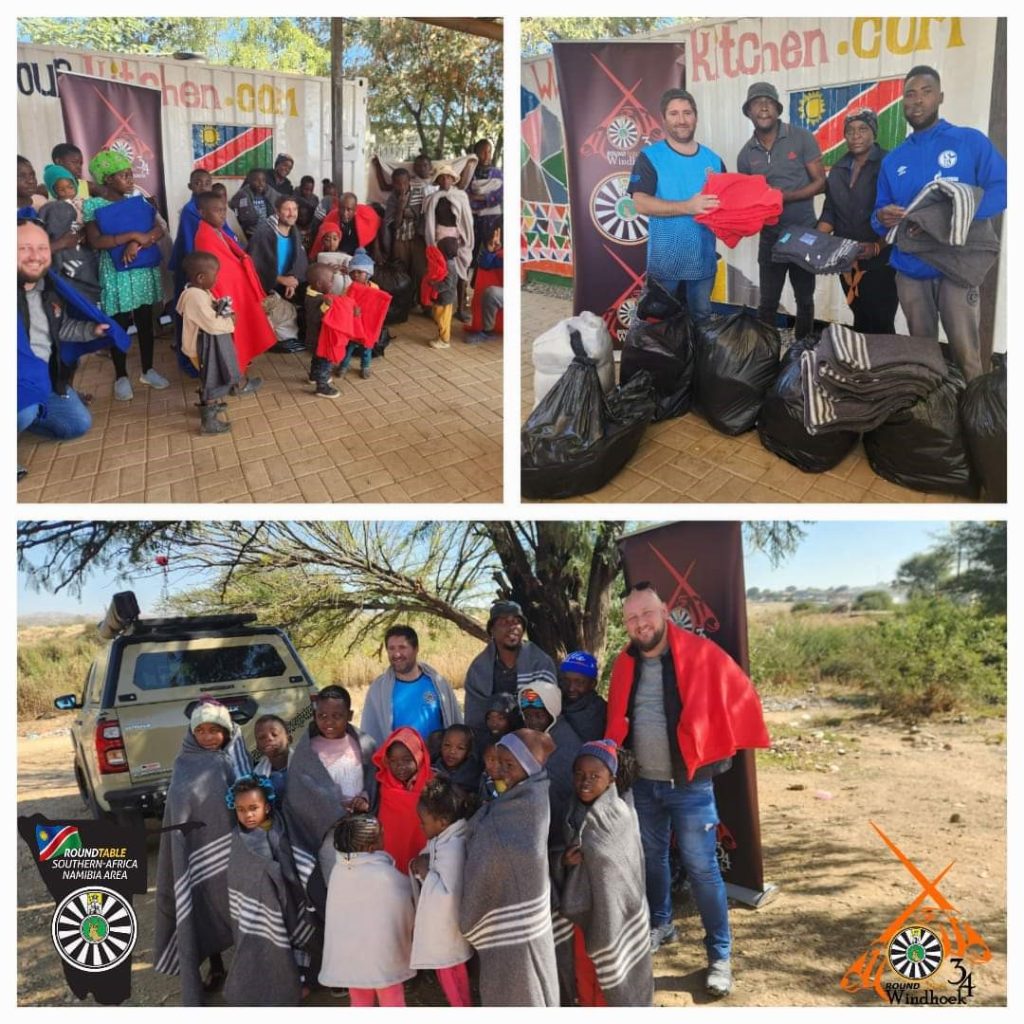 Without a doubt the annual Winter Knights is the biggest project undertaken by Round Table Namibia Area and it is also run and driven by the entire Association of Round Table Southern Africa.
Whilst we promote and perform our collections differently to our brothers in South Africa, we all have a common denominator when it comes to the aim of the campaign: ascertain community upliftment of the less fortunate and bringing them warmth to manage the cold winter. Everyone deserves dignity and how better to drive impactful change than to align our combined forces for a spectacular project to assist those in need?
34's first beneficiary after a very successful 2023 Winter Knights drive was the Ombili Community Centre in Katutura, a settlement in Windhoek. The need arose to do two separate handovers combining a total of 230 blankets purchased at PEP, one of our two main sponsors of Winter Knights, and Anusa. We were able to provide warmth to children who would have had to make it through the icy cold nights had it not been for our generous Namibian public to support the Winter Knights initiative. The monetary value of this blanket's handover is pegged at N$ 19,473.76, however the value to the recipients is immeasurable.
Our very own Vice Chairman Riaan Stadler facilitated this handover. There are many more handovers in the pipeline and 34 as a whole endeavour to reach those who are in need the most as soon as possible.
Watch this space and follow our pages on both Facebook and Instagram for more updates on handovers in the very near future.
Whilst we lie in our beds at night, comfortably snuggled up under warm comforters and a warm tea in our belly, remember that it is our duty to help those who do not have the 'luxury' of being warm. Think of the children and the elderly who deserve dignity and humanity.