Walvis Bay 36 Induction Dinner 2022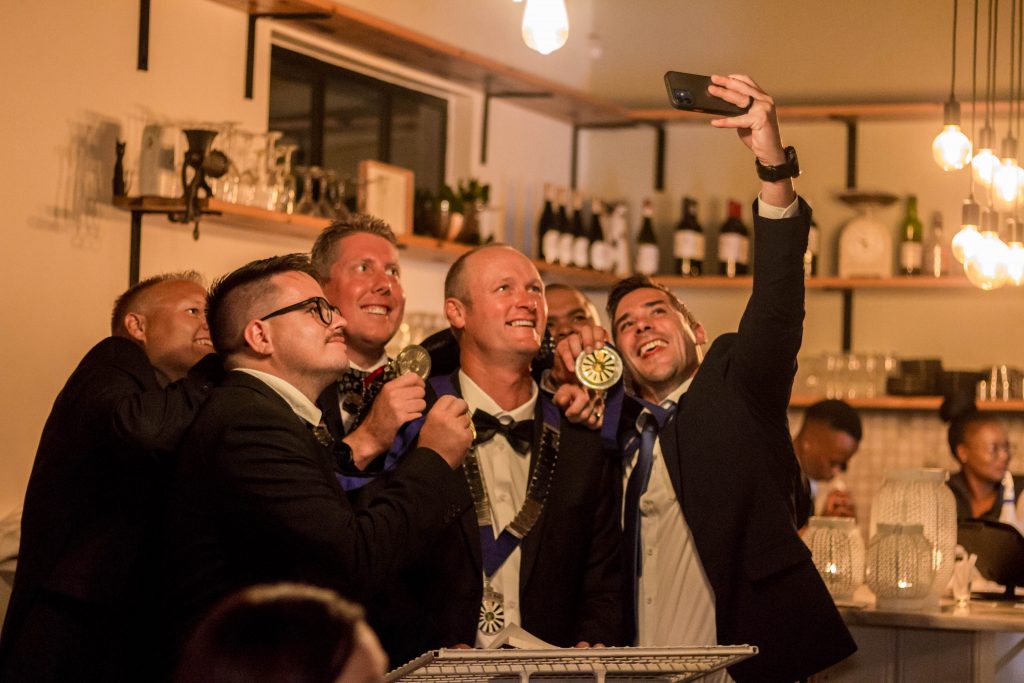 We Inducted Wynand Viljoen last weekend as the chairman for the 2022 year.
Jens Van Vuuren
delivered an amazing Ladies' Toast. I believe all the ladies felt special.
It is customary to do the official induction of the Area Chairman at their home club's induction dinner.
Jens Van Vuuren
inducted the new Area Chairman,
Byron Westerdale
.
Leigh Westerdale
, outgoing chairman of 2021 delivered his outgoing speech for the year. He then officially inducted the new chairman, Wynand Viljoen, (No pressure).
Awards:
All members – 100% Attendance
Joppie Katoet Kotze – Round Table Rally Trophy 2021
Steven Peake – Kegel Trophy 2021
At the end of the night, our Sergeant,
Werner Bachmann
, punished all infringers for the year.
All in all, it was a fantastic evening. One for the books.
We wish our new Chairman, Wynand, all the best for the year ahead. We know he is capable of bringing this Table to new heights.